Break free from the shackles of your 'Disabling Mindset' right now!
Contact me to find out how The Enabled Entrepreneur can make a difference in your life.
Perhaps you are stuck in the proverbial rut at work, a talented professional with a disability or health condition who has gone as far as their career will allow?
Maybe you are ready to 'Break Free', but lack the confidence to take the next step?
Potentially you are already working in business, but the dream has turned into a nightmare?
Free

one page business results map

Sign up to receive our One Page Business Results Map today.
Read the latest blog posts from the Enabled Entrepreneur.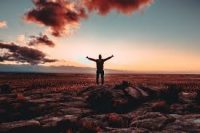 MOTIVATIONAL QUOTES FOR A POSITIVE MINDSET - DAY 2 In this series of Posts, I will be taking motivational quotes and relating to how People with Disabilities can start to develop positive mindsets so that they can achieve what they want in life. In the end, it is...